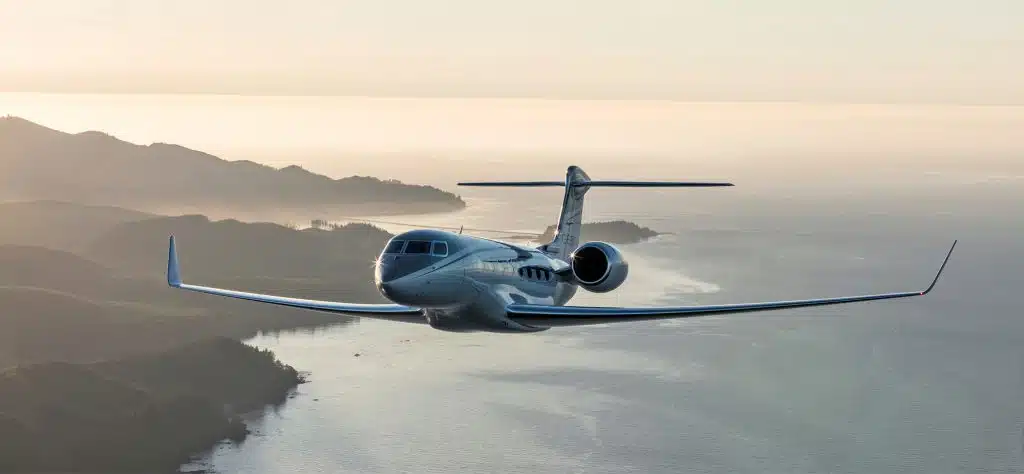 When it comes to luxury travel, flying from New York to Los Angeles on a private jet is the epitome of opulence. With a wide range of private aircraft available, discerning travelers can choose from an array of high-performance and luxurious options. In this article, we explore some of the best private jet planes that offer the utmost comfort, speed, and style for the transcontinental journey between these two iconic cities.
Gulfstream G650
The Gulfstream G650 is a favorite among jet-setters for long-haul flights, including the popular New York to Los Angeles route. With a top speed of Mach 0.925, it offers unmatched speed and efficiency, whisking passengers across the country in just over four hours. The G650 boasts a spacious cabin, luxurious interiors, and state-of-the-art technology. Passengers can relax in plush seating, conduct business in a fully-equipped office, or unwind in a lavishly appointed entertainment area. This private jet combines comfort, range, and style, making it a top choice for the discerning traveler.
Bombardier Global 6000

The Bombardier Global 6000 is renowned for its exceptional range, making it an excellent option for the NY to LA journey. With a maximum range of approximately 6,000 nautical miles, it ensures a nonstop flight, eliminating the need for fuel stops. The Global 6000 offers a spacious cabin with customizable layouts, allowing passengers to create their ideal environment for work or relaxation. This aircraft also features advanced soundproofing technology, reducing noise levels for a quieter and more comfortable flight. With its long-range capabilities and luxurious amenities, the Global 6000 delivers an unparalleled private jet experience.
Dassault Falcon 7X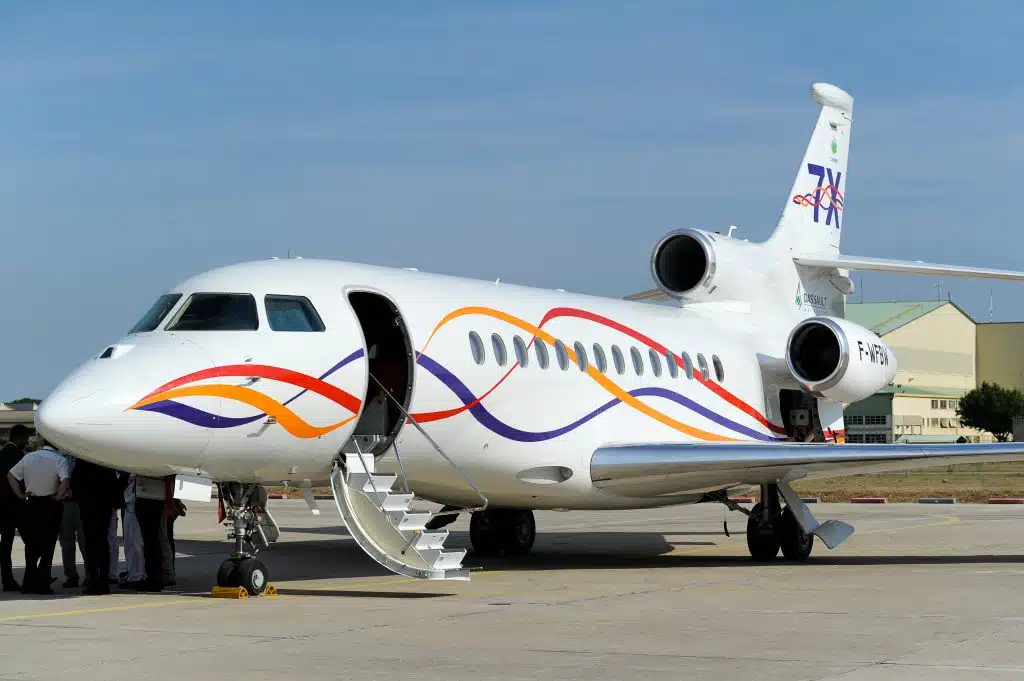 Photo of a landed Dassault Falcon 7X private jet plane
For those seeking a blend of performance, efficiency, and elegance, the Dassault Falcon 7X is an excellent choice. Known for its advanced aerodynamics and fuel efficiency, this aircraft can seamlessly fly from New York to Los Angeles without refueling. The Falcon 7X offers a spacious cabin with multiple seating configurations, providing ample room for relaxation and productivity. Passengers can enjoy the finest in-flight amenities, including Wi-Fi connectivity, a fully equipped galley, and a well-appointed bathroom. With its exceptional range, luxurious interiors, and cutting-edge technology, the Falcon 7X sets the standard for private jet travel.
When it comes to flying from New York to Los Angeles in the utmost luxury and comfort, these private jet planes excel. Whether you prefer the speed and sophistication of the Gulfstream G650, the range and versatility of the Bombardier Global 6000, or the efficiency and elegance of the Dassault Falcon 7X, each aircraft offers an exceptional private jet experience.