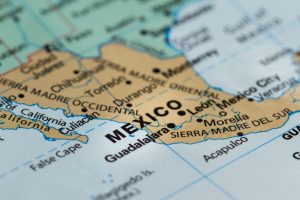 Haute jets, synonymous with luxury, convenience, and efficiency, promise discerning travelers an experience like no other. Mexico, with its pristine beaches, vibrant culture, and gourmet delights, stands as a destination par excellence. Merging the two – a private journey with Haute Jets to Mexico – is the pinnacle of travel opulence.
If Mexico is on your radar and you're considering the exquisite touch of Haute Jets for your trip, here's what you need to know:
Choose Your Destination
From the bustling cityscape of Cancun to the serene aura of Tulum, the historical pulse of Mexico City to the sipping pleasures of Baja California's vineyards, Mexico has something for every traveler. Key hubs for Haute Jets include:
Cancun International Airport
Toluca International Airport (near Mexico City)
Los Cabos International Airport
Puerto Vallarta International Airport
Entry and Exit Requirements
Ensure a hassle-free entry by adhering to these prerequisites:
A valid passport with a minimum of six months of remaining validity.
The Multiple Migration Form (FMM) for Mexico, usually facilitated by the team at Haute Jets or available on arrival.
Necessary aircraft and passenger entry permits for non-commercial flights. The Haute Jets team will typically handle such details.
Customs and Immigration
While private flights offer swift customs and immigration procedures, remember:
Declare any dutiable goods you're bringing.
Items like substantial currency amounts, firearms, and certain agricultural products may have restrictions.
Optimal Scheduling
Though Haute Jets offers scheduling flexibility:
Note potential restrictions on nighttime operations at some airports.
To avoid congestion during peak seasons, consider booking in advance or choosing off-peak times.
Ground Transportation
To complement your luxury in the air:
Haute Jets can organize luxury vehicle transfers, taking you directly from the jet to your accommodation.
For certain destinations, even helicopter transfers are available, perfect for avoiding terrestrial traffic.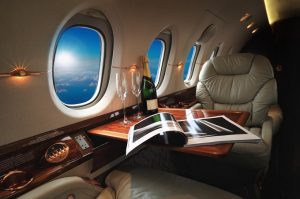 6. Indulge in On-Ground Services
Mexico's private aviation terminals (FBOs) are designed for discerning travelers like you:
Expect VIP lounges, concierge services, and gourmet delights.
There are also amenities like meeting rooms, showers, and crew rest areas.
Health and Safety
Private travel with Haute Jets minimizes exposure, but:
Always check health advisories for your specific destination in Mexico.
Certain regions might necessitate health screenings or specific travel insurance.
Adhere to Local Regulations
To ensure smooth operations:
Rest assured that the team at Haute Jets is always compliant with regulations set by Mexico's Directorate General of Civil Aeronautics (DGAC).
Always respect local customs, traditions, and environmental protocols, especially in preserved areas.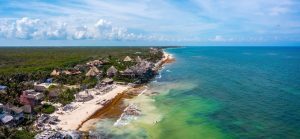 In Conclusion
Journeying to Mexico with Haute Jets is the zenith of luxury travel. Whether for business, romance, or cultural exploration, your trip will be enhanced by the exclusive touch of Haute Jets. By staying informed and leaning on the expertise of the Haute Jets team, all you need to do is sit back and relish the journey. Safe travels!